Borys Yazliuk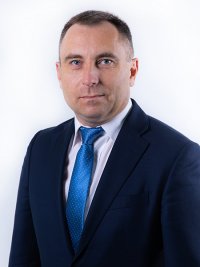 Acting Head of the Department of Economic Expertise and Land Management
Doctor of Economic Sciences, ProfessorContact information:Address:
3 Peremohy Square (WUNU Building 2), Ternopil, 46009
Room: 2206
Phone: +38 (0352) 47 50 50
Email:
b.yazliuk@wunu.edu.ua
---

Disciplines
Department of Economic Expertise and Land Management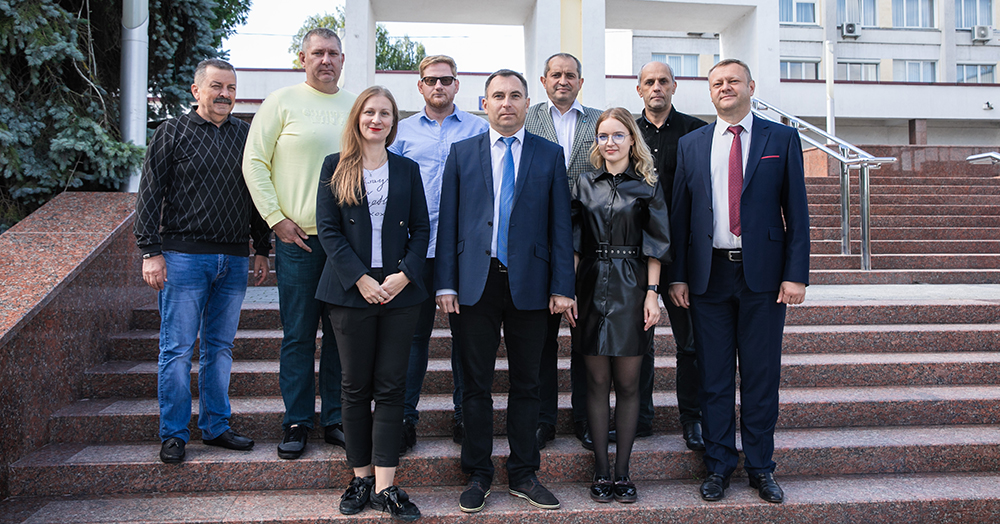 The staff of the Department of Economic Expertise and Land Management of WUNU trains specialists in the following educational programs:
 -  Geodesy and Land Management;
 -  Expert Valuation of Land and Real Estate.
During their studies, in addition to general disciplines, students study the following professional disciplines: Engineering Graphics and the Basics of Interchangeability; Fundamentals of Geodesy and Land Management; Geodesy; Soil Science with the Basics of Soil Mechanics; Rational Use and Protection of Lands; Topography; Land Management and Organization of Territories; Engineering Infrastructure of Territories; Comprehensive Analysis and Processing of Geodetic Measurements; Planning of Settlements; State Land Management Expertise; Land and Real Estate Mortgages; Monitoring and Management of Land Resources; Planning of Settlements; Registration of Property and Lease Rights; Research Methodology; Investment Management; Mechanization, Electrification and Automation of Agricultural Production; Geology; Computer Graphics in Geodesy; Land Management and Construction Blueprints (elective); Metrology and Standardization; Digital Cartography (elective); Geographic Information Systems and Technologies; Ecological and Legal Relations in Land Use; Land Use Economics (elective); Applied Economics (elective); Satellite Geodesy (elective); Valuation of Real Estate (elective); Risk Management (elective); Investment Management; Land Market and Land Valuation Activities (elective).
After graduating from the Department, graduates can hold the following positions: Head of public and private institutions; Leading specialist in the Ministry of Regional Development, Construction and Housing of Ukraine; Leading specialist of the State Architectural and Construction Inspectorate of Ukraine; Geosystem administrator; Geodetic engineer on construction; Land surveyor in the State Geocadastre, land management and design organizations; Technical Supervision Engineer (construction); Environmental Engineer; Cartographer; Appraiser (expert assessment of land and property); Land Valuation Expert; State Cadastral Registrar; Specialist in remote sensing and aerospace monitoring; Photogrammetrist.
The department actively cooperates with the following institutions and organizations: LLC "Regional Land Cadastre Center" Galician Lands "; KP "Land Cadastre Bureau"; SE "Ternopil Research and Design Institute of Land Management", where students also have the opportunity to gain practical experience, participate in internships, and gain employment.
The department develops international cooperation with foreign partners: University of Agriculture in Krakow (Republic of Poland); The State School of Higher Education in Zamość (Republic of Poland) where students have the opportunity to undergo semester training and internship.
 If you have any questions аbout:
admission +38(067) 352-86-81, Andrii Butov
moving into a dormitory +38 (0352) 51-75-66; 097 665 49 38 Belova Iryna
organization of the educational process +38 (0352) 51-75-66; 097 665 49 38 Belova Iryna
submission of certificates, applications, etc. +38(0352) 51-75-66; 068 020 6020 Brylinska Marta 
cooperation with scientists +38(0352) 47-50-50 *12206, Andrii Butov;
                               +38(0352) 47-50-50 *12272, Andrii Vitrovyi.
Find us on social networks:
Our contact information:
Address: 3 Peremohy Square, (WUNU Building 2, room 2206), Ternopil, 46009
Е-mail: kaf_eez@wunu.edu.ua