Klara Stehura
Contact information:
Room: 103
Address: 89 Verkhovynska st., Svaliava, Zakarpattia Oblast

Svaliava Branch
  Svaliava branch of WUNU is a structural subdivision of West Ukrainian National University, which conducts educational activities in the field of obtaining higher education for persons, taking into account their vocations, interests and abilities.
  The branch was created to meet the needs of the regional labor market in the relevant specialists and to bring the location of study closer to the place of students' residence.
  Activities of Svaliava Branch:
  - Organizational and individual work with students of the branch, aimed at their active participation in the educational process, development of professionalism, ethics; creating a demanding and firendly atmosphere of mutual respect in relations between employees, teachers and students of the branch;
  - Establishing educational and creative ties with other educational institutions, industry organizations, enterprises, research institutes, other enterprises and organizations, regardless of ownership;
  - Organization of activities for career guidance and recruitment for the educational programmes of the branch;
  - Preparation of license cases for the implementation of educational activities in the relevant specialty and preparation of cases for accreditation of educational programs;
  - Publication of the results of the branch on information stands, on social networks and in the media;
  - Implementation of international cooperation and partnership within the powers granted on the basis of agreements concluded by the University;
  - Study of international experience of training and its use in the educational process of the branch;
  - Participation in the implementation of international educational projects, programs.
 Main objectives of Svaliava Branch:
  - Ensuring the high quality of educational activities;
  - Providing an organic combination of educational, scientific and innovative activities;
  - Intensifying the learning process, introducing the latest educational technologies into the educational process;
  - Creating the necessary conditions for the participants to realize their abilities and talents;
  - Integrating the educational process and future professional activity of students, offering placements for internships and educational practices;
  - Offering career guidance, studying the demand for certain specialties in the labor market of the region and promoting the employment of graduates;
  - Other tasks related to the main activities of the University.
  Svaliava Branch of WUNU provides educational services for the training of Bachelors in the educational programme "Finance" in the specialties "Finance, Banking and Insurance" and "Accounting and Taxation".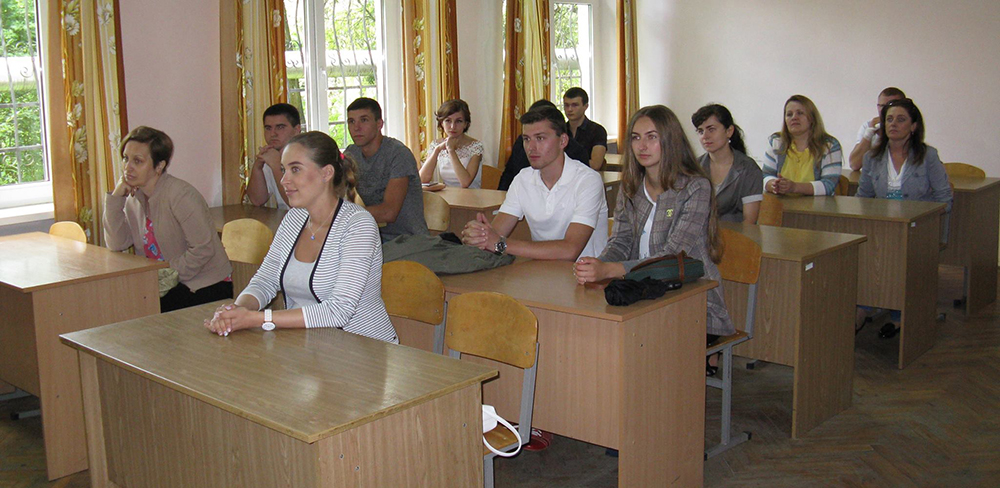 If you have any questions аbout:
admission +38(050)6713756, Klara Stehura
organization of the educational process +38(095)5906755, Nataliia Ladani
Find us on social networks:
Our contact information:
Address:
 89 Verkhovynska st. (room 103)
, Svaliava, Zakarpattia Oblast