Artistic groups
"SOFIE"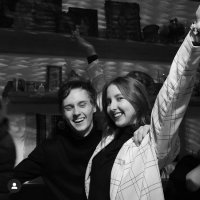 "SOFIE" is a musical duet of Andrii and Sofiia Matsukiv. Andrii (guitar) and Sofiia (vocals) are siblings, songwriters and performers.
The duet combines the love of music and desire to experiment with musical genres. The duet's singles are romantic and emotional, passionate and catchy. In addition to their own songs, the duet covers their favourite performers. Andrii and Sofiia feel most free and at peace when they are doing music.
Artistic director – Andrii Matsuk +38 097 520 08 79
---
"ETNORIKA"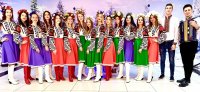 Group "Etnorika" is a vocal collective that unites University students and Ternopil high schoolers. The group performed for the public for the first time during the TV project "WUNU wishes you a Happy New Year and Merry Christmas" in 2021. The repertoire is mainly Ukrainian pop music with elements of folk. The songs performed by the group with bright cheer and colourful costumes with leave no one indifferent.
 Artistic director - Myroslava Buryk +38 068 640 48 50
---
"CRY NOT"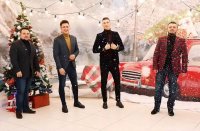 "Cry Not" is a unique University boyband created in 2020. The band is made up by Pavlo Tiutiunnyk, Dmytro Khudyk, Vladyslav Valkiv and Volodymyr Diachuk. The band made its debut on the TV project "WUNU wishes you a Happy New Year and Merry Christmas". The romantic performances and palpable energy of the boys ensures the popularity of the band among the youth. The boys are open to exploring new genres in their art and are actively working on creating new tracks.
Artistic director – Alla Bintsarovska +38 097 988 86 46
---
"KRAPLYNKY"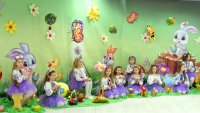 The youngest boys and girls can learn vocal singing in the vocal club "Kraplynky". The club's repertoire includes Ukrainian folk songs, spring parties, and carols in new arrangement, as well as modern Ukrainian songs for children. In this club children learn the basics of vocals to surprise the audience with their talents, performing on the main stage of the University, participating in various University events, musical performances, celebrations.
Artistic director - Alla Bintsarovska +38 097 988 86 46
---
"INTONATZIA"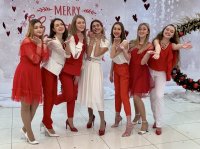 "InToNazia" is the new name for a well-loved group "Kralechky", chosen after re-branding. New name – new members, new step on the creative road for charming, beautiful, sensitive and expressive girls. The group retains its inclination towards Ukrainian pop music, mixing it with various other genres.
Every year the group "InToNazia" captivates the hearts of many fans of modern vocal art.
 Artistic director - Alla Bintsarovska +38 097 988 86 46
---
"WUNU Voice" CHOIR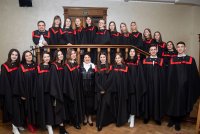 "WUNU Voice" choir is a newly formed chorus at the University, which has recently celebrated its third anniversary. The choir consists of about 40 students of the 1st-5th years of study. The choir's singing accompanies the biggest celebrations of the higher education institution. Its repertoire includes classical and modern songs, as well as Ukrainian folk songs, including Christmas carols and spring parties. "WUNU Voice" choir is a laureate of the ethno-festival "Spring parties", a staple at the University's festive events and many city events. The choir's performances undoubtedly contribute to the preservation and dissemination of Ukrainian traditional culture among student youth.
 Artistic director - Myroslava Buryk +38 068 640 48 50
 Concertmaster - Dmytro Khudyk +38 068 118 50 37
---
"TNG DC" STUDIO OF MODERN CHOREOGRAPHY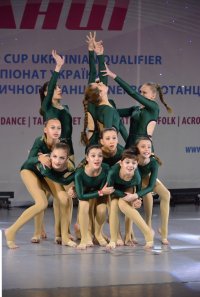 The studio of modern choreography "TNG DC" is a bright and colorful team of the University.
The studio's repertoire is a symbiosis of classical school of choreography, modern choreography, acrobatics and elements of dramatization. Members of the studio perform modern choreographic compositions with great pleasure, embodying characters from Ukrainian, Indian, Spanish, Arabic backgrounds, as well as dance compositions in the style of disco, hip-hop, cabaret, jazz - modern.
Studio of modern choreography "TNG DC" is the  winner and laureate of art festivals, competitions of city, regional, national and international levels.
Artistic director - Liubov Borysiak +38 068 231 06 03
---
"FOR YOU" FOLK MUSICAL THEATER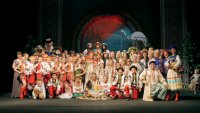 This talented troupe unites everyone who is not indifferent to modern Ukrainian songs. The Folk Musical Theater includes groups "InToNatzia", "Cry Not" and "Kraplynky". Tetyana Sharhan, Natalia Tsar, Pavlo Tiutiunnyk, Vladyslav Valkiv, Dmytro Khudyk, Kateryna Babiichuk, Eleonora Atomanchuk, Kateryna Bozhakivska, and Mariana Maksymyshyn are some of the best soloists of the theater. The troupe's repertoire is centred around plays, theatre pieces, musicals, shows, and songs based on poems by the troupe's director. Members of the troupe are winners of international and all-Ukrainian art festivals - competitions, television projects. The troupe successfully performs at concert venues in the city and region, tours in Ukraine and abroad. Each time it  receives positive reviews from the public and the media.
 Artistic director - Alla Bintsarovska +38 097 988 86 46
---
«LADY V» MAJORETTE ENSEMBLE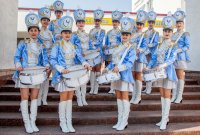 «Lady V» majorette ensemble is a perfect combination of choreography, exquisite image and artistry. The majorettes of West Ukrainian National University perform complex tricks with sticks, steps and dance to festive marches. They have become a staple at all WUNU celebrations.
Artistic director - Mykhailo Viiatyk +38 097 370 79 70