Victor Pylyavets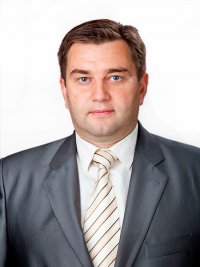 Head of the Department of Economics, Accounting and Taxation
Candidate of Economic Sciences
Contact information:
Address: st. Gonty, 37, Vinnytsia, 21017
Room: 312
Phone: (0432) 55-32-27 * 21-112
Department of Economics, Accounting and Taxation (VERIE)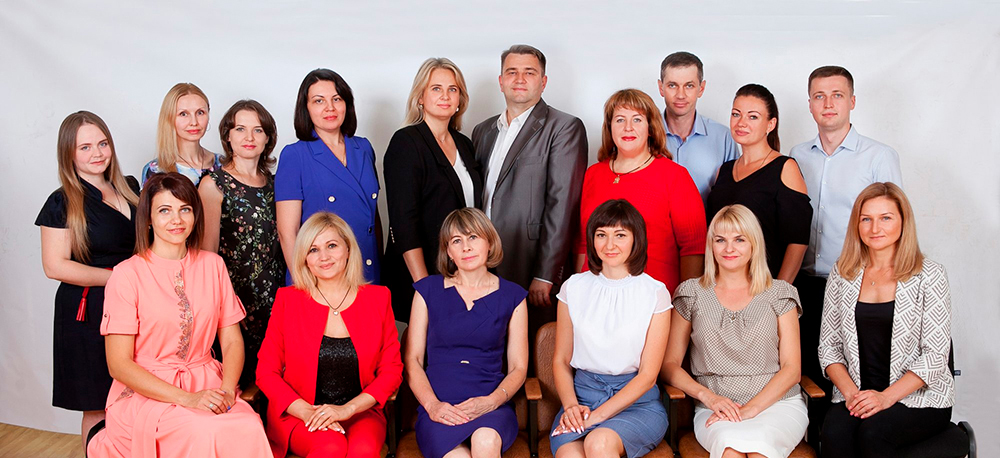 The staff of the Department of Economics of Accounting and Taxation (VERIE, WUNU) provides training for the following educational programs:
- Economics;
- Entrepreneurship, trade and exchange activities;
- Accounting and taxation;
- Economics and enterprise management;
During their studies, in addition to general disciplines, students study the following disciplines of professional orientation: Automation of formation and reporting; Automated accountant's workplace; Analysis of investment objects; Audit; Audit and evaluation of management activities; Multilevel economy; Business analytics; Business investments; Business planning and budgeting; Branding; Accounting in enterprise management; Accounting and taxation; Sectoral accounting; Globalism; Digital technologies in business; Market research; Environmental management at the enterprise; Economics of industry markets; Economics of innovation strategies; Business Economics; Public sector economics; Economics and organization of trade; Eco-entrepreneurship and ecology; European integration and the EU market (in English); Reporting and financial analysis; Investment activity; Institutional economics; Integrated marketing communications; Intellectual business; Internet marketing; SAP-LO-MM and PP information systems; SAP-SD and TR information systems; Information technologies in accounting and taxation; Comprehensive training "Start-up"; Competitiveness of the enterprise; Controlling; Control in enterprise management; Conjuncture of world markets; Corporative management; Business culture; Logistics; Marketing; Marketing services; Marketing research and analytics; Management; Organization management; Methods of functional diagnostics; Research methodology; International Economics; International logistics (in English); International trade; International marketing; International Management (in English); International accounting and reporting standards; Microeconomic analysis; Management models in the information economy; Regulatory and legal support of business activities and accounting; Accounting in the public sector of the economy; Accounting and reporting according to international standards; Accounting and reporting in social institutions and establishments; Accounting and taxation; Accounting and taxation of economic processes of the enterprise; Accounting and taxation of enterprises in the service sector; Accounting and legal support of economic processes of the enterprise; Tax accounting and legal regulation of investment and innovation activities; Accounting for tax calculations; Accounting and analytical and legal support of economic security of the enterprise; Organization of accounting; Organization of hotel and restaurant business; Organization and methods of audit; Organization and methods of business audit; Organization and methods of economic examination of business activities; Trade organization; Fundamentals of European integration; Entrepreneurship; Entrepreneurship in the system of institutional change; Planning and control at the enterprise; Company behavior; Behavioral economics; Behavioral economics and decision making; Tax calculations and reporting; Potential and development of the enterprise; Psychology of consumer behavior; Regional management; Market infrastructure; Social responsibility; Creating and accounting for your own business; Strategic and economic management of the enterprise; Strategic management; Strategic analysis of the industry; Theory of security management in the business environment and social networks; Technology of accounting and taxation of business activity; Commodity science; Transformational leadership; Training on business entrepreneurship and exchange activities; Company value management; Management of economic security of organizations; Knowledge management; Investment management; Team management and leadership (in English); Value chain management; Project management; Distribution management; Management of strategic changes in companies; Quality management; Managerial Accounting; Financial Accounting; Digital marketing.
After graduating from the department, graduates can hold the following positions: employees in the system of public administration (Ministry of Finance of Ukraine, Ministry of Social Policy of Ukraine, Ministry of Economy, Trade and Agriculture of Ukraine, State Fiscal Service of Ukraine, State Customs Service of Ukraine, State Audit Office , National Bank of Ukraine, State Treasury Service of Ukraine, State Audit Office of Ukraine, Accounting Chamber of Ukraine, National Commission on Securities and Stock Market, National Commission for State Regulation of Financial Services Markets); in united territorial communities; national and international companies; financial, insurance, trust companies; business structures (accountant, business analysts, internal auditors); independent expert organizations (audit firms, institute of economic expertise); economist in logistics, analysis of economic activity, international trade, planning, sales, pricing; economic adviser, consultant on economic issues; head of transportation departments of commercial organizations; cross-logistician; manager of transport, freight forwarding and transport and warehousing enterprises; head (manager) of the sales department; brand manager, marketing and advertising manager; marketing analyst, internet marketer; targetologist; SEO-manager, SMM-manager, PR-manager; to continue his scientific and teaching career in higher education institutions, research and expert-analytical institutions.
The department actively cooperates with the following institutions and organizations: Vinnytsia City Council, Vinnytsia Regional State Administration, PJSC "Vinnytsia Plant" Budmash ", LLC" Vinnytsia Plant "Pnevmatyka", LLC "Vinnytsia Bakery № 2", LLC "Eco-Sfera" , LLC "Liqueur Product", LLC "Sardonics B", LLC "VF" Partner-intermediary ", LLC" Axioma-Audit ", LLC" Vinnytsiazernoservice ", LLC" Global Wood ", LLC" Municipal Consulting Center ", LLC" Nord -trade ", LLC" Winnex ", Vinnytsia confectionery factory" Roshen ", PJSC" Volodarka ", PJSC" Concern Khlibprom ", LLC" AKV Ukrainian Kaolin Society ", LLC" SV Technology ", PJSC" Vinnytsia Oil and Fat Plant ", LLC "AGRANA FRUT LUKA ", LLC" Nemyriv Bakery ", LLC "Lustdorf ", LLC" Litynsky Meat Plant ", LLC" Agrograd B ", PJSC" Vinnytsia Plant "Mayak", LLC "Novalux", LLC "Nemyrivplastinvest", FG "Dobrobut", LLC "Odesssprodkompleks", LLC "Master: Stream", LLC "Soft Generation", LLC "Medok Ukraine", where students also have the opportunity to gain practical experience, participate in internships, training practices, get a job.
The department implements international cooperation with foreign partners: ARTIFEX University, Bucharest, Romania; University of National and World Economy, Sofia, Bulgaria; Nord University Bodjo, Norway.
 If you have any questions аbout:
admission +380677945453, Balazyuk Oksana Yuriyivna +380674303250, Golovai Nadiya Mykolayivna +380982670288, Donchak Lesya Hryhorivna +380969399540, Semchuk Inna Vasylivna
organization of the educational process +380672506156, Chorna Zoya Fedorivna
cooperation with scientists +380679063622, Sysoeva Inna Mykolayivna
Find us on social networks:
Our contact information:
Address: st. Gonty, 37, office 321, Vinnytsia, 21017
Phone: (0432) 55-32-27 * 21-112