About
Training specialists
The mission of the Faculty-Program is to educate the competitive professionals in international economic relations capable of successfully working in a global market economy. The mission is realized by means of the following advantages:
High level of training;
Professional teaching staff;
Fruitful international relations with universities worldwide;
Compliance with International Educational Standards.
The objectives are the following:
Teaching quality is a priority: the education of competitive professionals highly capable of working in domestic and international fields of business.
High level of basic education: in-depth study of foreign languages, knowledge of modern information technologies, thorough preparation on fundamental economic disciplines, integration of disciplines, and interdisciplinary connections;
Pragmatic approach to higher education: emphasis on practical training of graduates, formation of professional competences;
Compliance with international standards of education: emphasis on the best foreign and domestic achievements in the educational and professional sphere;
Adoption of the Bologna Declaration Principles: transition to a two-level system of education, promotion of mobility of students and higher education teachers, adoption of the credit system, and harmonization of curricula;
Support for innovation: the development of research potential and the system for promoting a research and intellectual product in the market, encouraging students and graduates to apply the acquired knowledge in personal and social development.
The main objective of the faculty-program is to provide a highly professional level of training the specialists and efficient organization of educational and research processes at the faculty-program.
Options and fields of study
The Faculty-Program offers a Bachelor Degree programme (the basic higher education) and Master Degree programme (full higher education) in the following areas:
Branch of Knowledge 29 "International Relations"
Specialty 292 "International Economic Relations"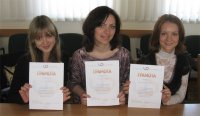 Educational and professional programs "International management" and "International marketing" (bachelor's programs, full-time and correspondence-distance forms)  
Opportunities for students:
Excellent English proficiency and the second foreign language (German or French);
Development of leadership, personal and managerial skills during the educational process and participation in summer schools, competitions, and conferences;
Computer competence development, free internet access;
Semester training in the universities of the Netherlands, Denmark, Poland, France, Canada and studying the professional disciplines in English at TNEU;
Training and practice in domestic and foreign firms and organizations;
Successful employment at the leading enterprises of Ukraine and worldwide
Our partners
Cooperation agreements between the Ternopil National Economic University and foreign educational institutions provide the exchange of students and teachers, improvement of educational and methodological curricula, programs and scientific literature, involvement in joint research projects, organization of scientific conferences, symposiums, international weeks, roundtables, etc.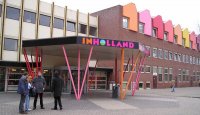 At present, the Faculty-Program cooperates with the following universities and organizations:
Foro Europeo - School of Business, Spain
British Columbia Institute of Technology (ВСІТ), Canada
University of Applied Sciences, Vienna, Austria
Higher Institute of International Commerce, Dunkirk, France
INHOLLAND University, Netherlands
Aarhus School of Business, Denmark
Foro Europeo - School of Business, Spain 

 Foro Europeo - The Business School of Navarra offers programs for upper Management, MBAs for both professionals and recent undergraduates, training programs for organizations, and undergraduate degrees.
The Master in International Business Administration (MBA-I) and the Master in Human Resource Management includes the possibility of earning a second Master degree from London Metropolitan University (an official title valid in accordance with the Bologna Agreement) or from the United States Commonwealth of Puerto Rico (an official degree valid in the United States Educational System). 
Agreement signed on: June 14, 2012
View the agreement:
      English PDF, 1718KB.

British Columbia Institute of Technology (ВСІТ), Canada 

 British Columbia Institute of Technology (BCIT) is well-known for its strong educational philosophy, based on the belief that students are best at learning when introducing their knowledge in practical situations. As the result, over 86% of graduates find good jobs after the graduating from the University. Their employers say that such an educational model provides graduates with important skills of team building and problem solving. BCIT maintains a permanent relationship with businesses through many ways, including hiring, supervisory board, internship and training in the targeted areas, and programming learning. These links form the core of how the BCIT has become so successful in training specialists who are ready to work.
Agreement signed on: March 25, 2010
View the agreement:
English PDF, 4307KB.

University of Applied Sciences, Vienna, Австрія 

 Combining academic and practical approaches at the highest level is the main principle of the University of Applied Sciences (FH) bfi Vienna. Students who graduated from one of the four university programmes are well-prepared for the direct professional practice and have excellent career opportunities.
Support and open communication are the basis for successful collaboration between students, administrators and staff. The University supports and stimulates international experience of students and teachers.
Agreement signed on: April 01, 2005 
View the agreement:
English PDF, 799KB.

Higher Institute of International Commerce, Dunkirk, France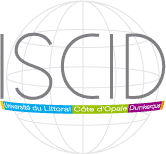 When Institut Superieur de Commerce International de Dunkerque was founded in 1985, much attention was paid to international trade to meet the expectations of a business environment that needed such professionals. As a result of globalization, the scale of the school program was expanded with a concentration on such functional specializations as sales and logistics.
ISCID gives priority to learning through active participation, a proven way to improve prospects for future employment. Such an active participation can take various forms that have one common feature: to give students the opportunity to feel the environment of situations where they will work in the near future.
Agreement signed on: February 21, 2005 
View the agreement:
      English PDF, 1512KB.

INHOLLAND University, Netherlands 

 INHOLLAND University is a result of the merger of the Alkmaar University of Professional Education, Haarlem University of Professional Education, the Hogeschool of the Netherlands University of Professional Education and the Ichthus University of Professional Education, Delft University of Professional Education. Each of these universities has gained a good reputation. Students at INHOLLAND combine theoretical knowledge with practical learning through work on real-life projects, gaining the best experiences to succeed in the international world.  INHOLLAND University collaborates with some of the best businesses in Europe to provide internships that give the students real work experience. 
Agreement signed on: January 01, 2003
View the agreement:
English PDF, 6810KB.

Aarhus School of Business, Denmark 

 Aarhus School of Business is an independent higher education institution located in Aarhus, the second largest city in Denmark with a population of about 275,000 people. The school received its current university status in 1956 and is funded by the Kingdom of Denmark. 
Aarhus School of Business consists of the Faculty of Business Administration and Modern Languages, which in turn consists of the Department of Accounting, Finance and Logistics, the Department of Languages and Business Communication, the Department of Economics, the Department of Law, the Department of Management and International Business and the Department of Marketing, Informatics and statistics. The university offers Bachelor degree programmes,  Master degree programmes, and Ph.D.
Agreement signed on: September 17, 2001
View the agreement: English PDF, 1092KB.
Website https://unf.tneu.edu.ua/
Address: 9 Shevchenko Boulevard, Ternopil
Phone: (0352) 43-52-41, internal: 19-209