Nataliia Komar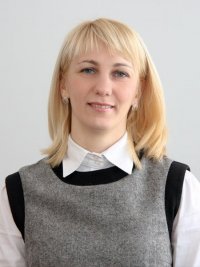 Coordinator of English-language programme in International Economics
Candidate of Economic Sciences, Associate Professor

Contact information:
Internal Phone: 11-112
Phone: 47-50-73
Room: 1221
E-mail: 
n.komar@wunu.edu.ua
Address: 11 Lvivska st., room 1221
English-language programme in International Economics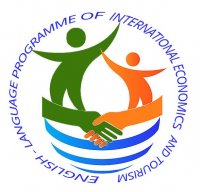 The Programme is a structural unit within the B. D. Havrylyshyn Educational and Research Institute of International Economic Relations at WUNU, designed to prepare specialists in International Economics.
After graduation, graduates receive a bachelor's/master's degree in international economics with knowledge of two foreign languages, economics, geography, history, translation, etc.
The program is designed for both Ukrainian and foreign students, so its graduates can work both in Ukraine and abroad. Graduates of the program not only know the economic features of foreign economic activity, but also speak English and, at least, one of two European languages ​​- German, French, know how to work according to the standards of international companies, know their corporate culture, peculiarities of accounting and software. In addition to educational disciplines of an applied nature, students receive fundamental training in the theory and practice of international trade, the economy of foreign countries, the basics of foreign trade policy and pricing. Students of the program undergo industrial practice and internships abroad. The field of activity of specialists is organizational, managerial and analytical work in representative offices and branches of foreign companies in Ukraine and abroad; work on the implementation of joint investment, trade, economic and tourism projects with foreign partners; ensuring the activities of joint ventures, investment and tourist fixed-term companies, banks;
organizational and management work to ensure the operation of hotel and tourist, restaurant and service business;
implementation of educational tours on the study of foreign languages, history, features of translation, etc.
Advantages of the training program:
Ukrainian- and English-language programs are offered at the student's choice;
teaching is carried out by WUNU teachers who have completed internships abroad and foreign professors;
students study foreign languages: English is mandatory;
German, French - at the student's choice. Organization of an intensive foreign language course - if the level of preparation is insufficient;
main disciplines: Macro- and Microeconomics, Business Economics, International Economics, International Finance, Accounting, Basics of Marketing and Management, International Marketing, International Management, Tourism Management, Tourism Economics, Economics and Hotel Management, E-Commerce, E-Marketing, Trade Internet systems, etc.;
free access to use of computer equipment and the worldwide Internet.
Information and Contacts
Tel: (0352) 47-50-75*11-102
Adress: 11 Lvivska St, room: 1207