Tetiana Cholach-Honcharuk
Doctor of Philosophical Sciences, Professor

Contact Information:
Еmail:
cho@wunu.edu.ua
Phone:
(0352) 47-50-75*11328
Address: Room 1413, WUNU Building 1
11 Lvivska st., Ternopil, 46009 
Department of Political Science and Philosophy

    The staff of the Department of Political Science and Philosophy of WUNU trains specialists in the following educational program:
 - International and Regional Political Communications.
  During their studies, in addition to general disciplines, students study the following professional disciplines: Current issues of Ukrainian-Russian relations, Elections and electoral systems, Civil society, Ethnopolitical processes in Ukraine, Ethnopolitics, General theory of politics, Mass media in political life, Foreign policy Of Ukraine, History of Ukrainian and foreign political doctrines, History and theory of democracy, History and theory of political parties and party systems, International relations and world politics, Politics and Religion, Politics and Economics, Political power, Political elite and leadership, Political culture and ideology, Political Sociology, Political Marketing and Management, Modern Political Regimes, Political Science Theory of State, Political Science Aspects of Public Administration, Comparative Political Science, World Political History, Theory of Political Systems, Theory and Practice of Political Propaganda, Technology of Political Process, Philosophy of Politics, Theory of International Relations, Political Communications, Communicative Discourse.  
  After graduating from the Department of Political Science and Philosophy, graduates can hold the following positions: civil servant in local government; polytechnologist and consultant in party structures and socio-political organizations; political commentator, advertising and public relations specialist; press secretary in the bodies of state representative and executive authorities, the Ministry of Internal Affairs, the Security Service of Ukraine and other public institutions; political and commercial advertising manager; employee of research institutions that study and forecast political processes.
 The Department of Political Science and Philosophy actively cooperates with the following institutions and organizations: Ternopil City Council Strategic Development Department, Ternopil-Media Private Broadcasting Enterprise, Zbarazh City Council, Kozliv Village United Territorial Community, Ternopil Regional Center for Advanced Training, Ternopil Regional Branch of the UNESCO International Center for the Implementation of UNESCO Programs, Viitovtsi Territorial community, Honorary Consulate of the Republic of Croatia in Ivano-Frankivsk, where students have the opportunity to gain practical experience, participate in internships, to apply for jobs.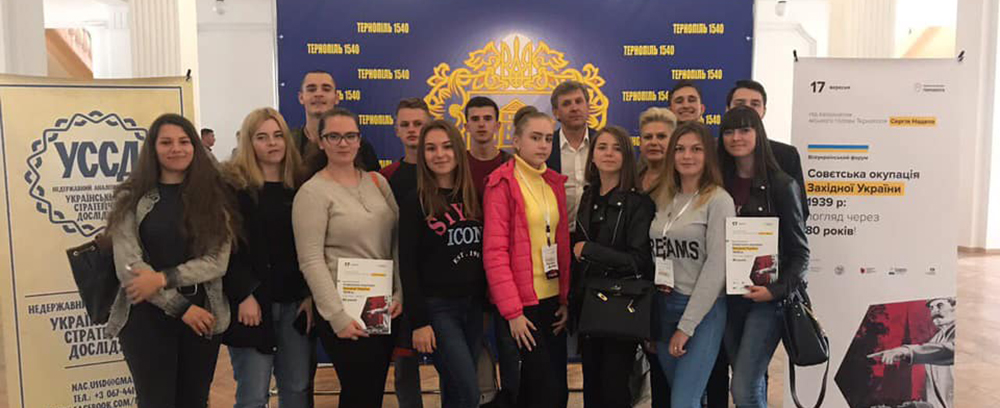 If you have any questions аbout:
admission +380673198189, Myroslava Huryk
moving into a dormitory +380688464458, Maksym Zhyvko
organization of the educational process +380688464458, Maksym Zhyvko
submission of certificates, applications, etc. +380352475075, Halyna Vivchar
cooperation with scientists +380673540250, Volodymyr Tomakhiv
Find us on social networks:
Our contact information:
Address:
 11 Lvivska street
, (WUNU Building 1, room 1413), Ternopil
Phone
:
+380352475075*11328
Email: kaf_fil@wunu.edu.ua