Iryna Zvarych
Doctor of Economic Sciences, Professor
Contact Information:
Еmail:
i.zvarych@wunu.edu.ua
Phone:
(0352)47-50-75
Address: Room 1204, WUNU Building 1
11 Lvivska st., Ternopil, 46009 
Department of International Economics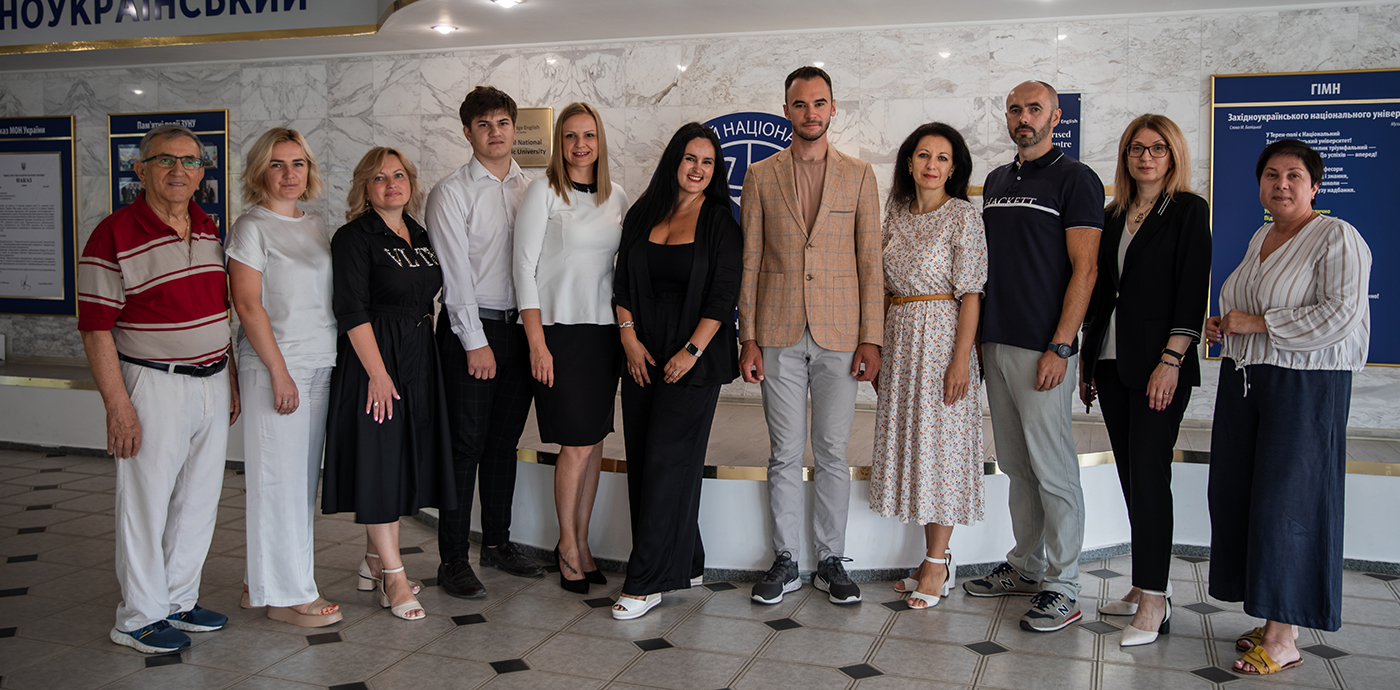 The staff of the Department of International Economics of WUNU trains specialists in the following educational programs:
 - International Economics (Ukrainian-language program);
  - International Economics (with in-depth study of German with the participation of teachers from the Technical University of Dresden) (1-4 semesters), teaching certain disciplines in German (3-4 semesters) and studying in Germany (6 semesters);
  - International Economics (English-language program).
  During their studies, in addition to general disciplines, students study the following professional disciplines: International Economics; International trade; Conjuncture of world markets; European integration and the EU market; Intercultural management; International investment activity; International migration processes; International economic activity; Circular economy; Global intercivilizational relations; International corporate financing strategies; Global economy; International economic development strategies; International Competitiveness Management; European regional policy.  
  After graduating from the Departent of International Economics, graduates can hold the following positions: head of small businesses without management in industry, economist, economist in international trade, economist in financial affairs, expert in foreign economic affairs, pricing economist, consultant in foreign economic affairs, business efficiency specialist, corporate governance specialist, finance and trade specialist, stock exchange specialist, foreign economic activity manager, assistant to heads of enterprises and institutions; International economic activity of Ukraine; Customs clearance of foreign economic activity; Inclusiveness and the sharing economy; International commercial business.
 The Department of International Economics actively cooperates with the following institutions and organizations: Department of International Cooperation and Fundraising of Ternopil Regional Administration; Ternopil City Council Strategic Development Department; Ternopil Chamber of Commerce and Industry; SE Bordnetze-Ukraine LLC; PE "Magnetic Van", where students have the opportunity to gain practical experience, participate in internships, to apply for jobs.
 The Department of International Economics implements international cooperation with foreign partners: University of Western Macedonia in Kozan (Greece); Sofia University of National and World Economy (Bulgaria); D. A> Tsenov Academy of Economics in Svishtov (Bulgaria); University of Lodz (Poland); Matej Bel University in Banská Bystrica (Slovakia).

If you have any questions аbout:
admission +380967096889, Iryna Zvarych
moving into a dormitory +380688464458, Maksym Zhyvko
organization of the educational process +380967096889, Iryna Zvarych, +380964371498 Ivan Vankevych
cooperation with scientists +380967096889, Iryna Zvarych, +380676752593, Vitalina Kuryliak
Find us on social networks:
Our contact information:
Address:
 11 Lvivska street
, (WUNU Building 1, room 1203), Ternopil, 46009
Phone
:
+380352475075*1174
Email: 
kafedra.mе@wunu.edu.ua