Tetiana Nadvynychna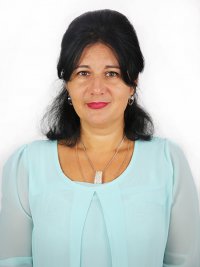 Head of WUNU Psychological Service
Associate Professor at Department of Psychology and Social Work
Candidate of Psychological Sciences
Room 6, WUNU Building 1
11 Lvivska st., Ternopil

Zoriana Krupnyk
 Social Pedagogue
Candidate of Psychological Sciences
Room 6, WUNU Building 1
11 Lvivska st., Ternopil

WUNU Psychological Service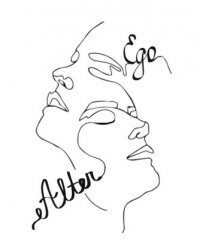 All of us face problems throughout our lives. It is rather difficult to overcome them on our own, and sometimes it is just impossible. In this case it is important to be among people who can not only listen and understand, but also provide you with professional help. WUNU Psychological Service was established to create and maintain a safe and healthy educational environment for all participants of the educational process, which would meet their interests and needs.
  The Service organizes and conducts activities aimed at promoting psychological, social and professional knowledge (lectures, seminars, trainings, round tables, etc.), carries out psycho diagnostic and development work, promotes practical training of highly qualified specialists, provides students and graduates with the services related to the career guidance and preparation for work according to their specialty. Also, for the purpose of professional development, the Laboratory of Psychological Service involves the students who have the opportunity to develop their professional important qualities in its activities, to realize themselves in project writing and volunteering.
 Services provided:
  • individual and group counseling of students, lecturers, curators of academic groups and other participants in the educational process;
  • psycho diagnostics and psycho correction;
  • providing with the educational information on psychological health and psychological assistance;
  • social and psychological support for students with special needs, etc.
The main principles that the Laboratory of Psychological Services adheres to:
  • providing an individual approach to each participant in the educational process;
  • promoting the full personal development of the subjects of the educational process (hereinafter SEP) and creating comfortable socio-psychological conditions for their lives;
  • psychological support for the prevention of deviant behavior among SEPs, conflicts and personal problems;
  • improving the psychological culture of all participants in the educational process, the humanization of relations in student and teaching staff;
  • creating conditions for social and personal self-actualization of SEP.
The Youth Club of Social and Psychological Support and Development "ALTER EGO" was established on the basis of WUNU Laboratory of Psychological Services.
The main mission of the club is to promote self-realization, initiatives, personal and professional development of all participants in the educational process, applicants and students, teachers, researchers, university staff and all other interested individuals.
The Psychological Service Laboratory provides its services to students, graduate students, teachers and staff of WUNU in accordance with the principle of confidentiality and observance of professional ethics.
Contact information:

Email: ps-tneu@ukr.net

Tel.: 0933142019

Room 6, WUNU Building 1

11 Lvivska street