Olha Sobko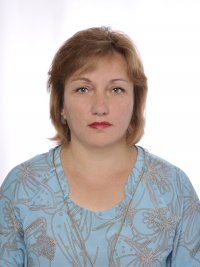 Head of the Department of Entrepreneurship and Trade
Doctor of Economic Sciences, Associate Professor

Contact information: 
Address: 11 Lvivska st., WUNU Building 3, Ternopl, 46009
Теl.: +38(0352)47-50-74
---
Department of Entrepreneurship and Trade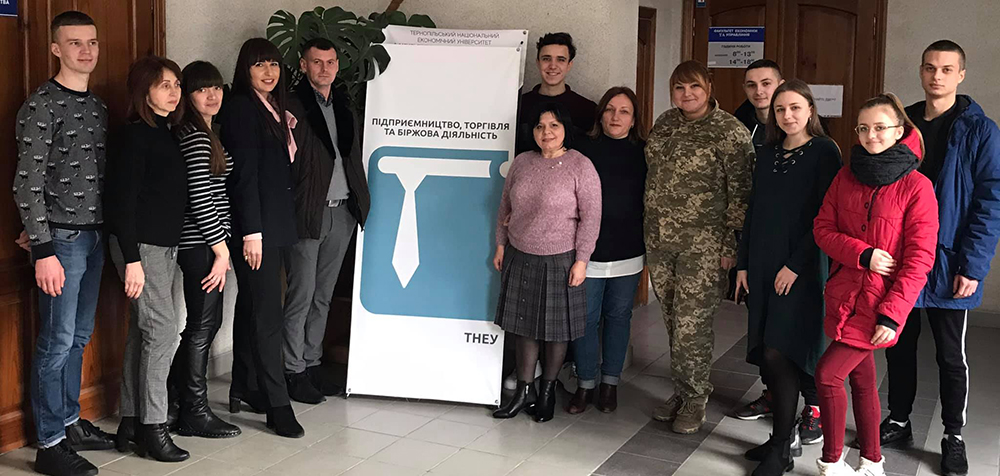 The staff of the Department of Entrepreneurship and Trade of WUNU trains the specialists in the educational program:
- Entrepreneurship, trade and exchange activities.
In addition to general disciplines, the students study the following ones of professional orientation during their training: Entrepreneurship; Economics and Organization of Trade; Commodity Science; Commodity, Securities and Labor Market; Market Infrastructure; Logistics; Market Research; HR-technologies in Business; Transformational Leadership; Risks in Business; Information Systems SAP-LO-MM I PP; Start-up training; Management of Innovative Projects; Product Competitiveness Management; Substantiation of Management Decisions; Commercial Logistics; Economics and Management of Commercial Enterprise.
After graduating from the University, the graduates of the department can hold the following positions: economists of enterprises; dealers and brokers; realtors, real estate agents; sales representatives, agents, inspectors; sales consultants; commodity experts; commercial auditors; organizers of exhibition and fair events, auctioneers; supply organizers; sales organizer; trading brokers; freight forwarders; customs clearance agents; office warehouse employees (controllers); picker of goods; directors of enterprises, institutions, organizations; commercial directors; market directors; managers in wholesale, retail trade, restaurant business; heads of business structures in various fields of activity; heads of divisions of large production, transport, commercial companies; heads of sections in large shopping malls; heads of consulting, insurance, other institutions, firms; entrepreneurs; logistics managers; warehouse managers; heads of logistics centers; logistics economists; heads of transport and forwarding enterprises; entrepreneurs, etc.
The department actively cooperates with a number of business entities: LLC "MOST-UKRAINE", LLC "Unisoftlab", PE "MAGNETICVAN", LLC "Opillya", LLC "TISO", PE "Borpro", ALC "Bulat", LLC " Ternopil Machine-Building Plant ", PJSC" Poultry Farm Ternopil ", LLC" Sambir Poultry Farm ", LLC" ANT ", ISP" TYPE ", LLC" Elite Snail "; develops intersectional partnership: PO "Ukrainian Association of Snail Growers", PO "Partnership", TRPO "Entrepreneurs of Galicia", CF "Olga Shahin Charitable Foundation", where the students also have an opportunity to gain practical experience, participate in internships, to apply for a job.
The department implements international cooperation with foreign partners: Gdańsk University (Republic of Poland), Wrocław University of Economics (Republic of Poland), Katowice University of Economics (Republic of Poland), Poznan University of Economics (Republic of Poland).
If you have any questions аbout:
admission - 050 377 91 20 - Olha Sobko; 068 515 92 95 - Iryna Boichyk
cooperation with the department scientists - 050 377 91 20 Olha Sobko
Find us on social networks:
Our contact information:
Address: 3 Peremohy Square, WUNU Building 3
room 3101, Ternopil, 46009
Phone: (380 352) 47 - 50 - 74
Е-mail: pt@wunu.edu.ua