Mykhailo Shkilniak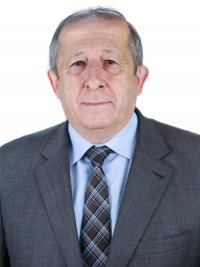 Head of the Department of Management, Public Administration and Personnel
Doctor of Economic Sciences, Professor 
Honoured Economist of Ukraine, Public Servant of the 3rd grade
Contacts: 
Address: 3 Maidan Peremohy st., WUNU Building 3, Ternopil, 46020
T
el.: +38 (0352) 47 50 50* 13-315
---

Subjects

Scientific interests
Department of Management, Public Administration and Personnel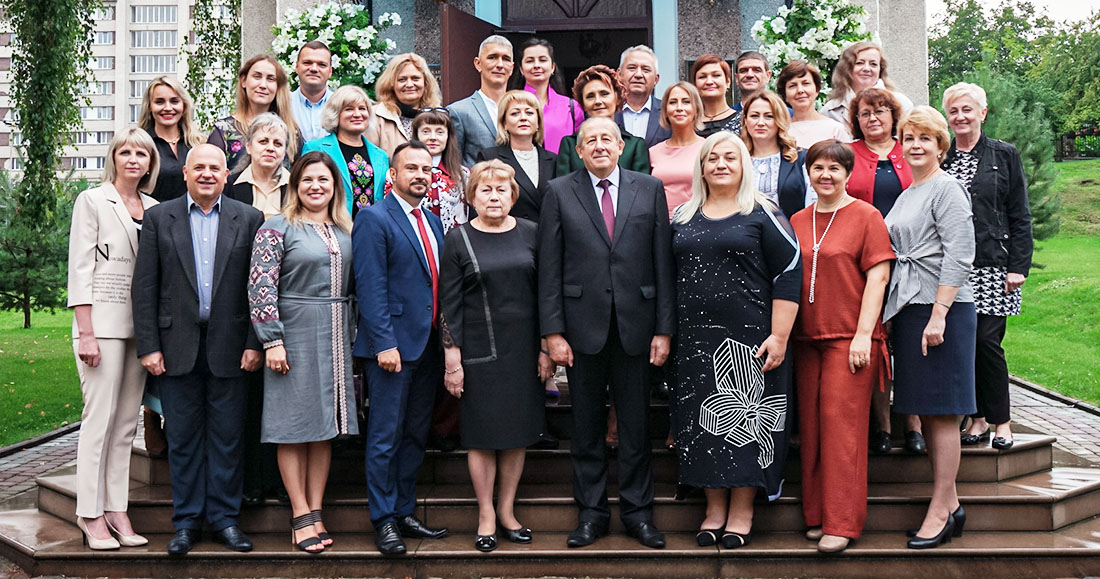 The staff of the Department of Management, Public Administration and Personnel of WUNU trains the specialists in the following educational programs:
- Management
- Management of Health Care Facilities
– Management in investment and construction activities and housing and communal economy
– Personnel management (speciality 073 Management)
– Personnel management (speciality 015 Professional education, specialization 015.39 "Digital technologies")
- Public management and administration
In addition to general disciplines, the students study the following ones of professional orientation during their training: Management; Organization Theory; Organization of Entrepreneurial Activity; Social Entrepreneurship; Personnel Management; Time Management; Communication Management; Operational Management; Cross-Cultural Management; Strategic Management; Change Management; Business Management; Motivational Management; Investment Management; Organization Resource Management; Manager Business Ethics; Administrative Management; Organization of Administrative Services; Public Safety; Management of State and Communal Property; E-government; Resource Management and Sustainable Development of Territories; Local Government; Regional Management; Organization Management; Corporative Management; Image Management; Crisis Management; Innovation Management; Quality Management; Project Management; Personnel Management Service; Personnel Development Management; Organization of Health Care Facilities; Personnel Management in Health Care Facilities; Organization of Health Care System; Public Procurement Management in  Health Care System; Public Policy and Administration; Municipal Management; Quality Management; Public Administration; Human Resource Management and Public Communications; National Security Management.
After graduating from the University, the graduates of the department can hold the following positions: head (manager, director) of business structures of various forms of ownership, state and municipal institutions and organizations; manager of  enterprises, institutions, organizations associations and their divisions; head (chief, head) of structural units of the organization (plant, section, shop, station, department); President of the Company, Chairman of the Supervisory Board; manager of a banking institution; CFO, Commercial Director; head of development projects and programs; economic adviser; consultant on economic issues, on enterprise management; manager for supply, sales, marketing, public relations; eco-manager; energy manager; manager of logistics, freight forwarding, personnel service, personnel, commercial activities; head of the personnel department; deputy head of the enterprise, institution, organization; strategic planning specialist; health system manager; general director (director) / head (manager) of health care institutions of all forms of ownership; Deputy General Director (Director) / Head  of security institution on economic, administrative and economic, legal issues, etc.); legislators, civil servants, leaders, managers; legislator, civil servant, head, (manager) in local state administrations and their structural subdivisions, local self-government bodies, incl. in united territorial communities; councilor, consultant, secretary of local councils; specialist of executive bodies of local councils; main activity officer; inspector by branches and spheres of activity).
The department actively cooperates with the following institutions and organizations: Ternopil City Council, Zbarazh City Council, Ternopil Regional State Administration, Health Department of  Khmelnytsk Regional State Administration, Ternopil Regional State Administration, Kremenets Regional State Administration, Baykivtsi, Skalat, Zolotopotic united territorial communities; LLC "Vatra Corporation"; Ternopil Radio Plant "Orion", PE "MAGNETIC VAN", LLC Ternopilbud, PJSC "Ternopil Mine", LLC "SE BORDENETCE-Ukraine", PJSC "Ternopil Dairy Plant", PJSC "Ternopilmiskgaz", LLC "Mykulynetskyy brovar", confectionery factory "TerA", ME "Ternopilvodokanal", LLC "Spetsbud", LLC "Ternobudmekhanizatsiya", State Ecological Inspectorate in Ternopil region, ME "Ternopil City Children's Municipal Hospital", ME "Ternopil Regional Children's Clinical Hospital", ME "Kremenets district hospital ", ME" Ternopil City Medical and Diagnostic Center ", Medical Center LLC" Oxford Medical Ternopil ", where the students also have the opportunity to gain practical experience, participate in internships, to apply for a job, etc.
The department implements international cooperation with foreign partners: Wroclaw University of Economics (Republic of Poland); John Paul II Catholic University of Lublin (Republic of Poland); Mykolas Romeris University (Lithuania); Opole Polytechnic (Republic of Poland); University of Economics in Bydgoszcz (Republic of Poland).

If you have any questions аbout:
admission – +38 067 354 2942 Ruslan Avhustyn
organization of the education process – +38 067 265 8691 Petro Mykytiuk
moving into a dormitory – +38 068 515 1315 Andrii Kotsur
submitting certificates, applications etc. – +38 068 836 5055 Nataliia Anoshyna
cooperation with the department scientists – +38 050 222 8961 Alla Vasina
Find us on social networks:
Our contact information:
Address: 3 Peremohy Square, (WUNU Building 3,
room 3208), Ternopil, 46020
Phone: +38 0352 47-50-50*13-314 
Email: moip_kaf@wunu.edu.ua