»

News

» Ministry of Education announcements

Call for projects in science and projects in science and technology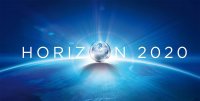 Announcing the call for projects in science and technology financed by the external assistance instrument of the European Union for fulfillment of Ukraine's obligations the Framework programme of the European Union on scientific research and innovations "Horizon 2020".
Deadline for applications - December 20, 2021 until 17:00.
Detailed information at the link: https://mon.gov.ua/ua/nauka/nauka/konkursnij-vidbir-naukovih-naukovo-tehnichnih-robit-ta-proektiv 

Attention students and teachers of the classical university of Ternopil!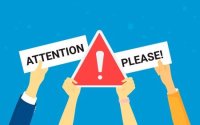 Pursuant to the letter of the Ministry of Education and Science of Ukraine No.1/9-558 dated 21.10.2021 and in connection with the worsening epidemiological situation in Ukraine caused by the spread of COVID-19, in order to reduce social contacts and curb the spread of coronavirus SARS-CoV- 2, West Ukrainian National University is tranferring all classes to distance learning starting October 25, 2021.
Adhere to quarantine restrictions and safety measures!

Attention young scientists of TNEU!

 We offer you the Order of the Ministry of Education and Science of Ukraine "On the announcement of the 2018 competitive selection of scientific works and scientific and technical (experimental) developments of young scientists", as well as a Letter from the Department of Scientific and Technological Development of the Ministry of Education and Science of Ukraine "On Certification of Scholarship Students' Scientific Works and Submissions for Obtaining Scholarships of the Cabinet of Ministers of Ukraine for Young Scientists".
Order of the Ministry of Education and Science of Ukraine
Letter from the Department of Scientific and Technological Development